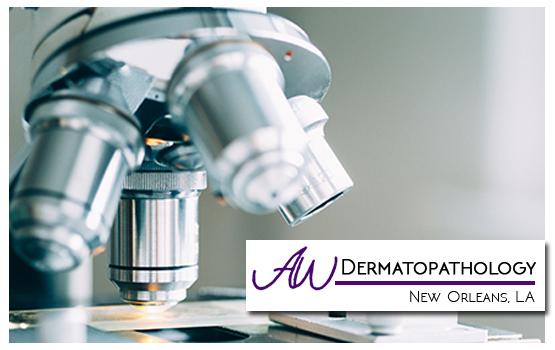 AW Dermatopatholgy Services is an independent, full service dermatopathology laboratory. Our team of physicians is board certified in dermatopathology and has over 30 years combined experience.
We are committed to provide accurate and timely diagnostic interpretations of skin biopsies. Our laboratory provides comprehensive diagnostic services including histologic interpretation, direct immunofluorescence study, comprehensive bullous workup, and comprehensive cutaneous lymphoma-leukemia workup including gene rearrangement studies and immunophenotypings. We have a rapid turnaround time (24 hours for routine cases). All melanomas and critical cases are immediately called in to the physician. We provide customized reporting via EMR interface, web downloading, or faxing at your choice.

At AW DermPath, through our core principles of accurate diagnosis, excellent turnaround time, and unsurpassed customer service, patients receive superb quality diagnosis.
Our mission is to deliver prompt and expert analysis and interpretation of skin biopsies, to advance our knowledge of skin diseases through the use of the microscope, molecular studies and other cutting edge tools, and to provide unparalleled service to our patients and referring physicians.